Barbie, you've had your time. And after three years on the road—through rain, sleet, snow, sand, and salt, —frankly, you're looking a bit haggard. Your time has come. Go freshen up, and let a new day begin.
Good morning starshine, the earth says hello
you twinkle above us, we twinkle below
good morning starshine, you lead us along
my love and me as we sing our
early morning singing song
gliddy glub gloopy nibby nabby noopy
la la la – lo lo
sabba sibbi sabba nooby aba naba
lee lee – lo lo
tooby ooby wala
nooby aba naba
early morning singing song
The new Z Bus is truly unrestrained. This concept started out as a "green and outdoorsy" kind of theme. It eventually became kind of a dare between designers.
"I'll bet you won't put a happy face on the clouds."
"Oh yea, I will, and I'll even put in a volcano."
"No way. How about an undersea world? Bet, you'd never do that."
"Oh, I will for sure. And how about some toadstools?"
"Toadstools? Are you kidding me? Well, if you're gonna do that, you might as well throw in a unicorn…"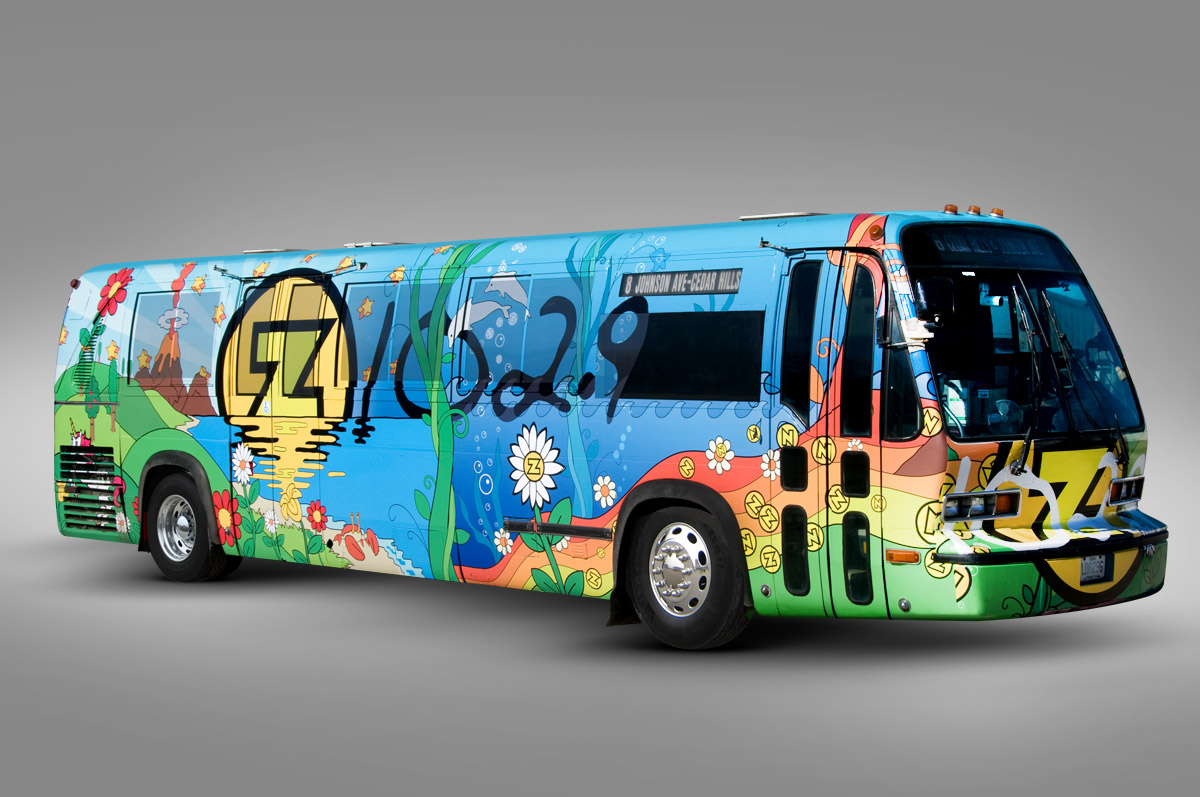 https://baslerdesign.com/wp-content/uploads/Magic-Bus-2-1.jpg
800
1600
Bill Basler
https://baslerdesign.com/wp-content/uploads/Basler-Design-Logo.svg
Bill Basler
2010-03-19 12:33:44
2023-02-05 13:35:11
Move Over Barbie…