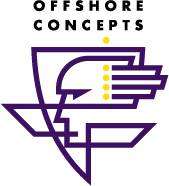 I love upstarts. They offer all sorts of unique opportunities and challenges. This upstart, Offshore Concepts, came to Basler Design Group because of our experience in the boat building niche—especially given our experience with smaller volume, regional builders who put craftsmanship at the top of the priority list.
Typically companies like Offshore Concepts are less concerned about making their first million than they are in producing the best product around, and getting their first couple of orders.
Basler Design Group created a very unique identity, getting Offshore Concepts off to a fast start. The letterhead incorporated an innovative two-sided approach. A large version of the Offshore Concepts "shield" was printed in a very intense magenta ink on the back side of the letterhead sheet. The shield was sized in such a manner that it perfectly aligned with front-side artwork and also fold lines and margins. The super-sized shield graphic shows through the paper, creating a ghosted image on the front side.
After the basic identity components were in place, we proceeded to the design of print ads and brochures.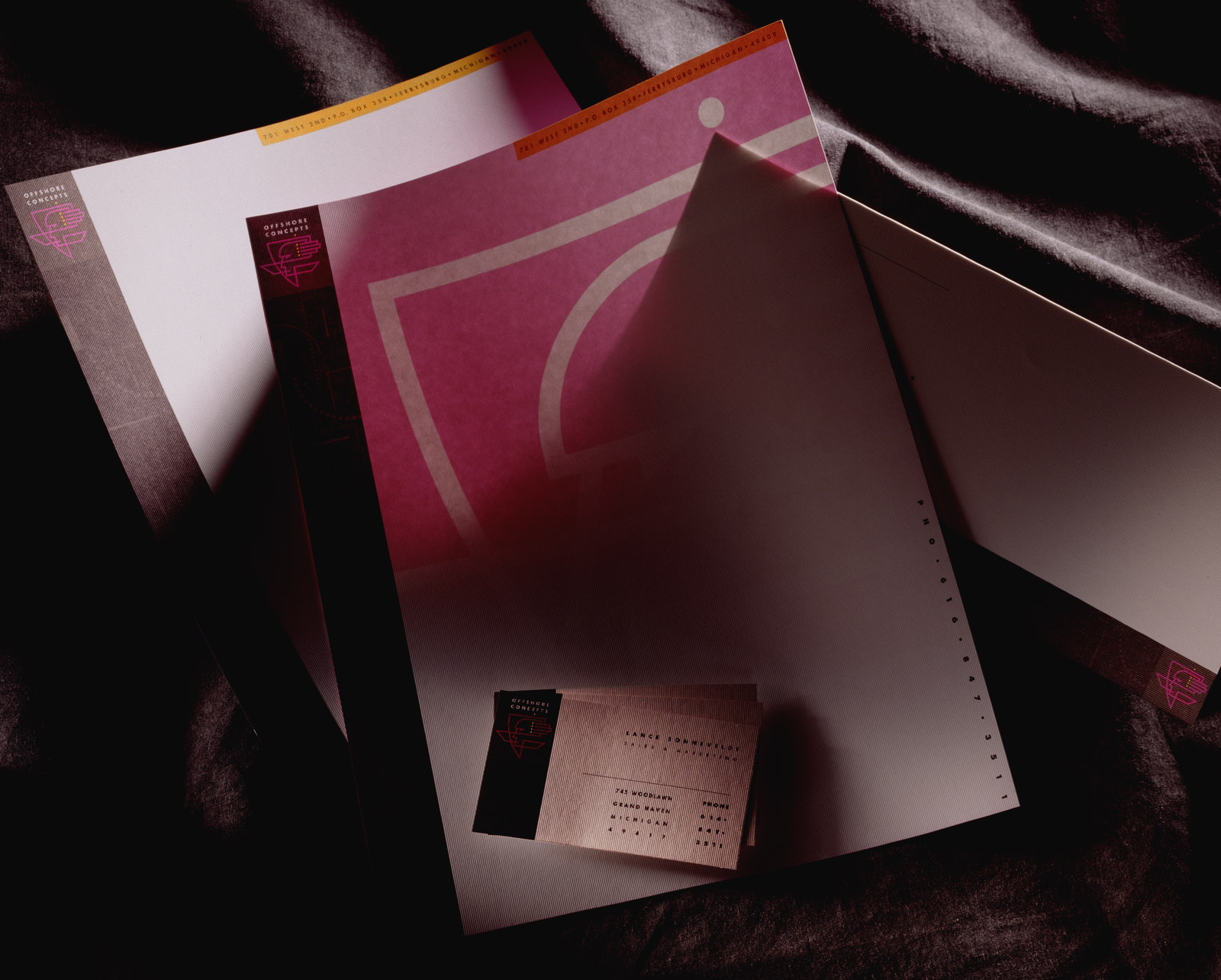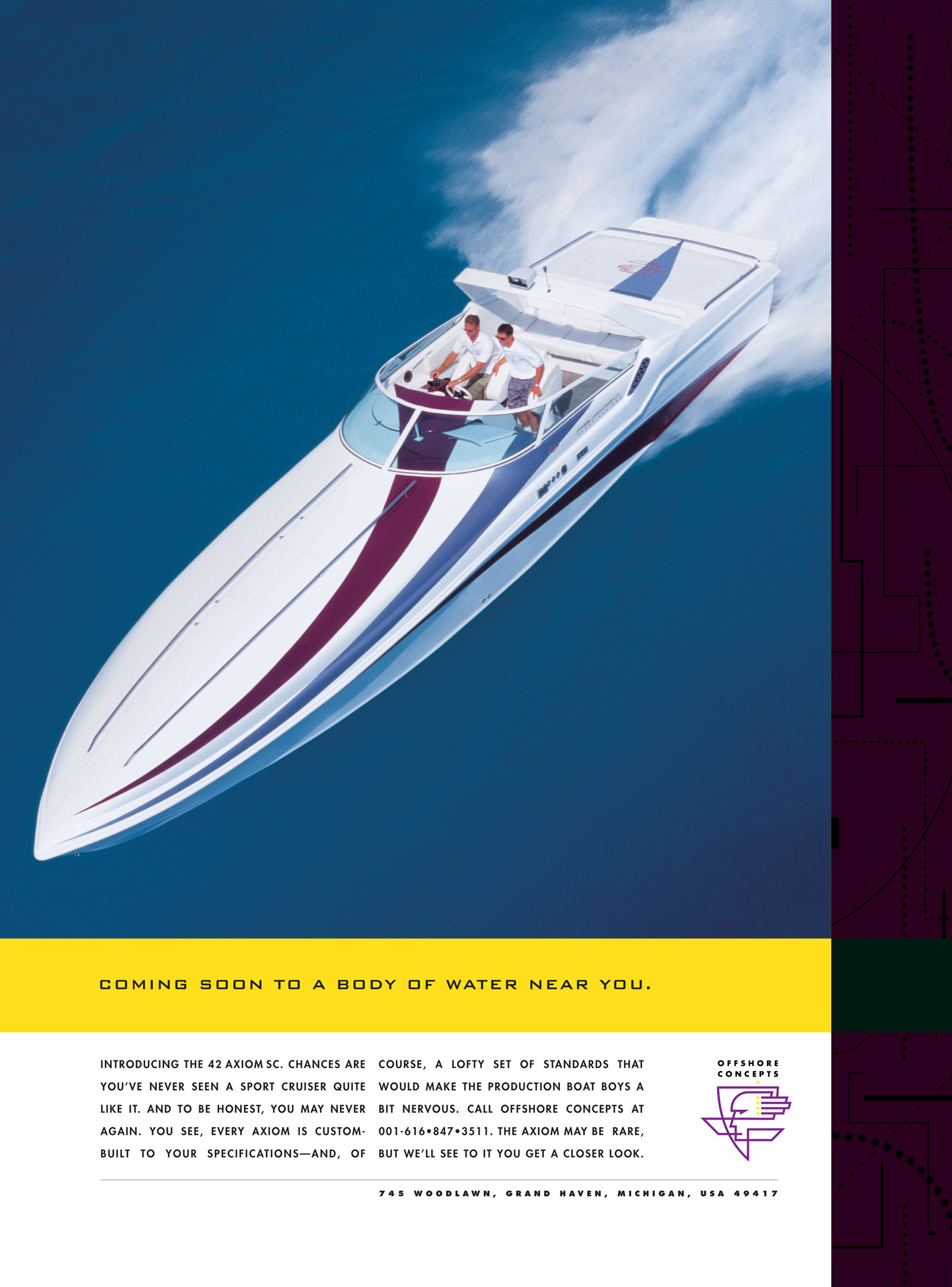 https://baslerdesign.com/wp-content/uploads/Offshore-Ad-Crop.jpg
701
1891
Bill Basler
https://baslerdesign.com/wp-content/uploads/Basler-Design-Logo.svg
Bill Basler
2010-08-16 11:57:47
2018-07-30 20:39:57
Offshore Concepts