From about 1991 to 2002, Basler Design Group had the pleasure working with several great people at Amana Refrigeration. We did some great work, moved the brand ahead, and had a lot of fun in the process. One such character was Dennis McNeil. Dennis was a new hire in the Heating & Cooling area. As the son of a HVAC man, I guess his career path was defined in his genes.
I still remember those days very well. Our work was refreshing, especially given the somewhat industrial nature of the niche. A problem with most Heating & Cooling contractors is that few have a showroom. After all, why would you? Air conditioners and furnaces are heavy, and not all that interesting to look at.
After a bit of thinking it dawned on us, that a furnace/air conditioner shipping carton was a missed branding opportunity. Hey, the cartons have to be present. And they're darn big. It seemed like a waste to not put a little ink on them and make them work a bit harder. Of course, all of the accountants were cringing at adding any cost to the printing of cartons, so we designed the artwork to be implemented in one color—black.
Hauled to residential neighborhoods in the back of pickup trucks, the brown kraft cartons were immediately recognizable, and added little cost to the bottom line. Score one for commando marketing.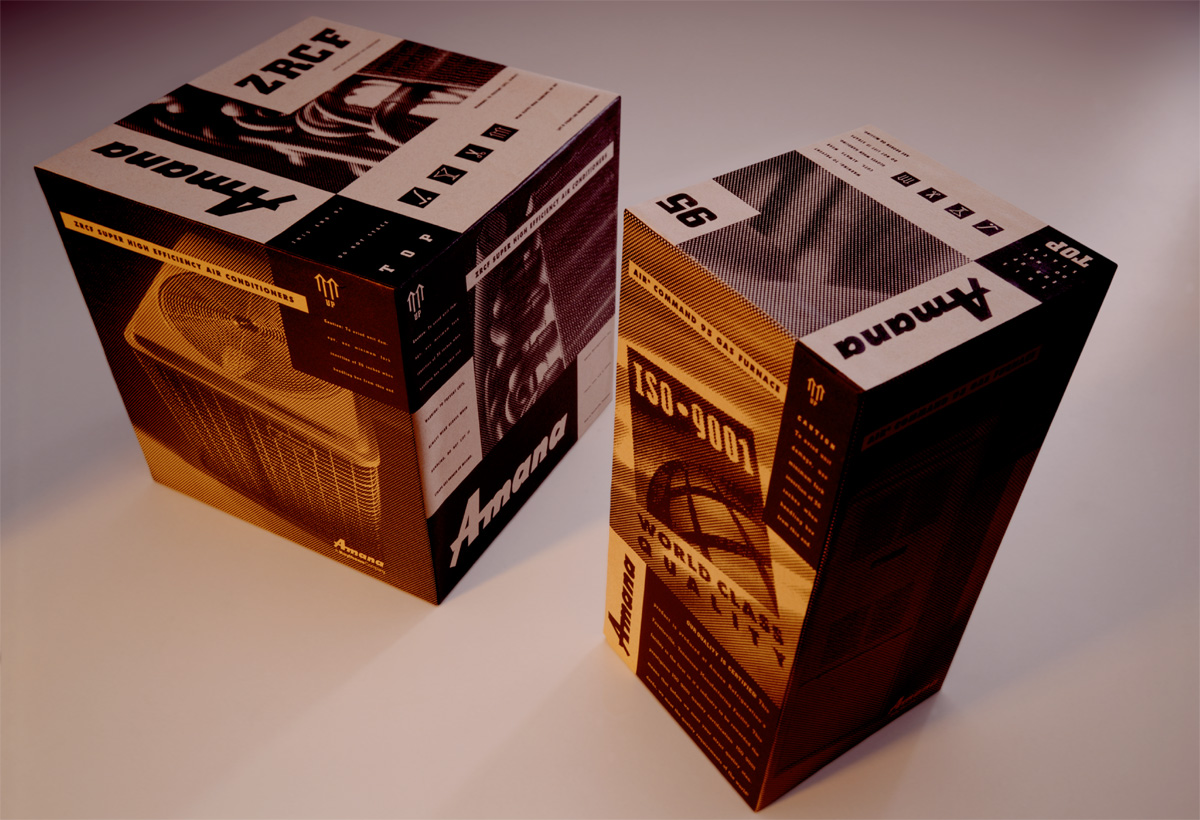 https://baslerdesign.com/wp-content/uploads/Amana_Cover.jpg
440
1440
Bill Basler
https://baslerdesign.com/wp-content/uploads/Basler-Design-Logo.svg
Bill Basler
2010-02-16 14:26:05
2018-07-30 20:39:59
Amana…more than bratwursts and beer